Naomi Energy Spiritual Self Care
*** EMPOWER YOUR TRUE SELF TODAY ***
Create Calm Amongst the Chaos
With leading spiritual teacher, Naomi Energy.
Her expertise in Spiritual Self Care Courses is now available ONLINE for your convenience and learning pleasure... Please Enjoy!
---
These life-changing courses, with a foundation of Raising Your Feminine Fire, Your True Self, gradually Lift you out of the Chaos of life and into your Own Pure Calm Heart Light...

---
Raising your Feminine Fire brings True Self Awareness by:

Awakening all passions, and nurturing all dimensions of your being,

Opening your own true intuitive abilities, giving direction and guidance easily and truthfully from your own Inner Knowing,

Clearing the way to Abundance in all areas of your life,

Balancing the dark and light from within, holding your space whole, healing all dimensions of your soul,

Re-aligning, re-purposing and re-adjusting your own True Self, bringing you into your ultimate potential of self.
---

---
The benefits of studying these courses:
Simple step-by-step video guidance wherever you are in the world.

No previous spiritual experience necessary.

You can study all courses independently of each other.

Forever access – study over and over as many times as you desire.

Tutor Support whenever you ask for it.

Study in your own time and your own sacred space.

Downloadable manuals included in all courses.

Certificate of Completion is rewarded after each course is finished. Please note: email access is essential for this feature.

Course 7 is FREE with completion of all courses 1 – 6 (that's right, study the first 6 courses online and receive the 7th for free). A fantastic reward for true commitment to Your Self…
---
Trial the FREE course – EMERGENCY SPIRITUAL SELF CARE – to experience a snippet of Naomi's expertise and see how easy it is to learn how to Create Calm Amongst the Chaos.

---
Courses Overview
COURSE 1 – Awakening from Within
Laying solid foundations for any future healing and transformation to take place...
Learning such topics as: Understanding Energy, Protection Techniques, Clearing Techniques and Daily Practices to create good energetic habits in your every day life.
COURSE 2 – Going Within
Takes you deep within the layers of your soul to heal and receive guidance from spirit...
Learning such topics as: Meditating with Ease, Receiving Messages and Guidance, Creating Sacred Space, and Cellular Healing including Past Lives and Karma.
COURSE 3 – Healing SOUL Within
Takes you deep within the layers of your chakras to heal your soul...
Learning such topics as: Basic Chakra Overview, Mini Chakra Meditation and an Overview and Healing Meditation for each of the 7 Main Chakras.
COURSE 4 – Healing EMOTION Within
Takes you deep inside your inner emotions, your past, and releases them gently...
Learning such topics as: Emotional Healing Techniques, Releasing Emotions Safely, Inner Child Healing, Mother Healing and Father Healing.
COURSE 5 – Transforming Within
Helps you transform your inner soul into a beacon of light, clearing wounding and distortion and allowing you to hold your inner soul energy strong...
Learning such topics as: Pendulum Healing, Sound Tools, Mantras and Shamanic Healing.
COURSE 6 – Goddess Rising Within
Connects you to your own unique Inner Goddess, aligning you with the healing of our Goddess Moon and our Mother Earth...
Learning such topics as: Wheel of the Year, Earth Elements, Moon Phases, Goddess Archetypes, Embracing your Shadow Side, the Violet Flame and Connecting to Your Own Inner Goddess.
COURSE 7 – Reigniting the Feminine Fire from Within
Empowering you to manifest your desires and raise the feminine fire from within you...
Learning topics such as: I Am Power, Crystals, Gratitude, Manifesting Abundance and Raising Your Feminine Fire.
---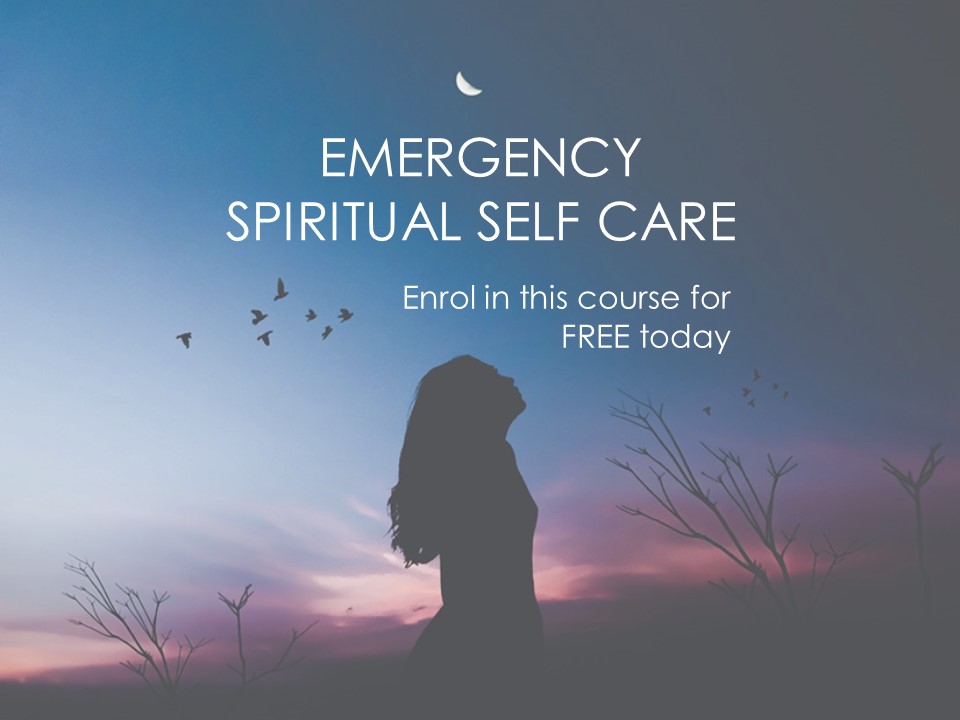 What people are saying about Naomi and her Spiritual Self Care Courses?
"Naomi has been a blessing of wonderful information and tools! She is an amazing support"- Violet
"Naomi's teachings and explanations are relatable to me. I love the courses that Naomi offers and her support when I need it and her encouragement helping to guide me where I am meant to be. My life has literally opened up since working with Naomi"- Nicole
"I highly recommend Naomi's services. She has given me much needed guidance"- Lee-Ann
"Naomi took the time to explain things I didn't understand and answered all my questions patiently. A beautiful soul"- Karen
"Every time I have contacted Naomi, she is down to earth and full of love and positive energy"- Justene
"Naomi you are an absolutely beautiful soul and you've taught me so much and I long to learn so much more. Your knowledge in Energy and Shaman Therapy is outstanding"- Shontelle
"Naomi's support and guidance has taught me how to give myself more self care through her guided meditations, clearing sessions and self care techniques. I am grateful for the flexibility of being able to work with her"- Michelle
---
*** Naomi is based in Central Queensland, Australia and has been teaching and learning many spiritual practices for over 20 years ***